East Coast Rapper, Nudi Blockchain makes his presence known in Hip-Hop and more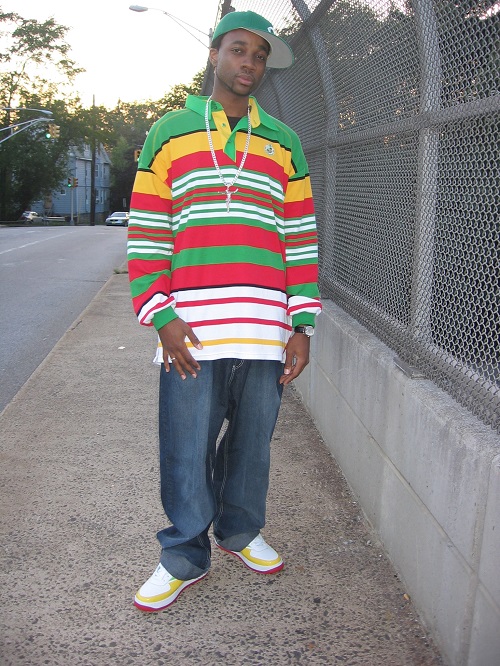 Nudi Blockchain is a rapper who resides on the east coast, The New Jersey and New York City area to be exact. His ties to the streets kept him in and out of the studio part-time. Nudi was born in New Orleans, raised in Bremerton, and beat the odds in Seattle, Washington. Although life for Nudi Blockchain was rough growing up, he stuck to the G-code and is making a presence in the underground scene. He moved to NYC/NJ in his mid-twenties and landed a sponsorship deal with All Access DVD, and the Dogg Pound Next Generation. He turned down offers from Tommy Boy Records and The Dogg Pound in order to remain in control.
Lately, Nudi Blockchain (also known as Boy Face) is doing big things. He has been spotted in clubs shaking hands with celebrities like 50 Cent. He got the moniker 'Blockchain' from being a cryptocurrency expert and owns a website for a cryptocurrency called bankkup.com. His new short film "The Perfect Song" just landed on Amazon Prime Video where he makes his acting debut. The film is written by Nudi and depicts how wicked the rap industry can be and features his songs and other east coast artists. During this time, he launches a site to sell his rap verses called barsforbeats.com and a Rolling Paper line called 'Groovy Hooman' rolling papers for the "420 hippies." They can be found on Amazon and webuyblack.com.
Recently, his new single Slaptastik is a dope west coast track, with some killer east coast type lyrics to complete the perfect hiphop unity. "Slaptastik" reminds people that Nudi spends time in the west coast gang culture, and made his way to the east to set up business permanently. While his Spotify streams are steadily climbing, Nudi's new single has similar expectations and will be available on 06/25. The single is produced by Frankgotthepack and packs that fire for streets!
Nudi Blockchain has been featured in the 'Urban Magazine' publication and is looking to book shows in the New York area. Follow the rest of his journey on social media and digital music platforms like Instagram and Soundcloud.
CONNECT ON SOCIAL MEDIA:
Spotify:
Nudi Blockchain (also BoyFace, and Boy Face)