Oakland Legend, Jonah Melvon Returns with 2 New Solid Singles from His Forthcoming Album, "Rain Water Project"
Jonah Melvon is an Oakland legend with dreams to keep holding the game upon his shoulders. Singing, rapping, mentor to young cats, business owner, entrepreneur, activist, and connector Jonah lives and breathes -'The Bay'. His music draws people to him with a familiar flare that makes people fall in love with his smooth swag. Old school soul with a heart to stand on the cutting edge of music, Jonah brings crowds back time and time again.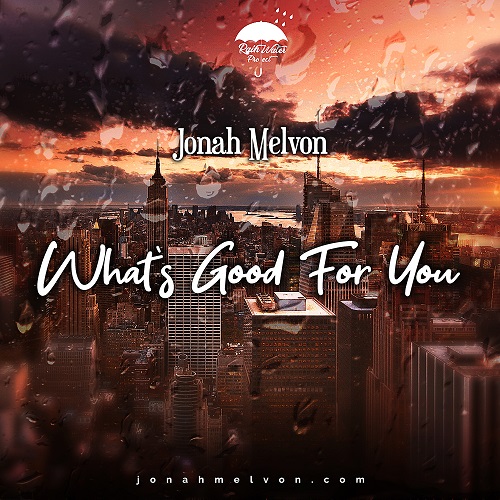 Described as a cross between Common and Musiq Soulchild, with charisma that can not be defined comes Oakland legend, Jonah Melvon. Setting the tone for one epic year with 2 singles from his new album, 'Rain Water Project.' The soulful new singles, "What's Good For You" and "Mom and Pops" come just in time for the first and most pertinent holiday of the year,  MLK Day 2019. Both being huge grooves, "What's Good For You" and "Mom and Pops" shine in Jonah's ability to create rich experiences through his art, providing good ol' soul food or soul music, as it is often called. "Mom and Pops" takes us to a hopeful time in the future where we as a culture support our own. While "What's Good For You" meshes Spoken Word, Hip Hop and Soul Music into one dope recipe filled with food for thought.
Having played with Miguel, Goapele, Ledisi, T.I., EPMD, Black Eyed Peas, and Heiro (just to name a few), as well as tearing up the Oakland's underground scene. Jonah Melvon is back to making waves in an oftentimes monotonous industry. By making passionate music with an unwavering commitment to excellence, Melvon has been able to carve out a lane of his own, all while keeping it cutting edge and true to self.
Whisper his name in any circle around 'The Bay' and people remember his poetic delivery and the first time they got caught up in the experience he brings with every show. Whether at a festival, in an underground club for locals or on the big stage Jonah Melvon's performance is the same, Brilliant, and cannot be ignored. Get familiar with The Bay Area legend through "Rain Water Project,' available now on all digital streaming platforms.
Stay Connected