Bronx native, Ana Baby teams up with Chris Brown and B. Taylor on new single' "Gotta Have It All"
https://open.spotify.com/embed/track/4pCCtMt1ZIpUlizxaSVZFA
With her talent, beauty, and charisma, Ana Baby is undisputedly one of the most promising and highly sought after artists in 2018. Being in a male-dominated industry is a non-factor, and will not impede on Ana Baby's ability to distinguish herself from the rest in an era where female rappers are spreading their word and making a substantial impact on the music industry.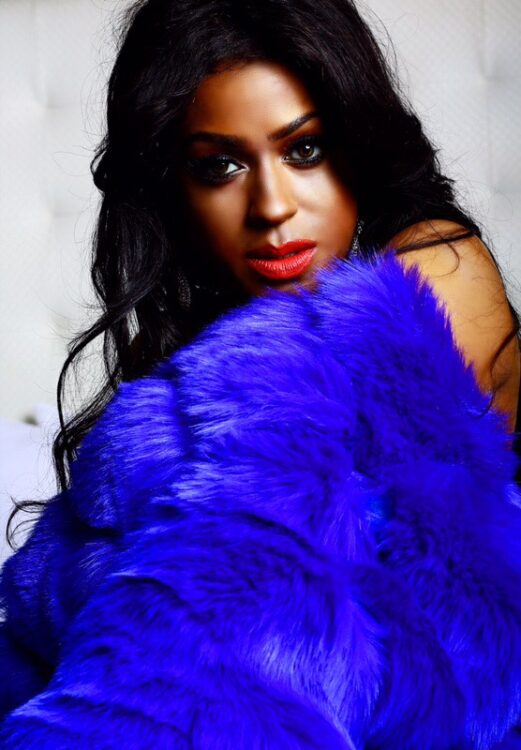 The Bronx native's gritty street edge and sex appeal coupled with her thought-provoking punchlines have led her single "Ride" to stand at #162 on the Global Top 200 Chart for online radio during its 3rd week in rotation. Ana teamed up with platinum producer Trilogy (who is known for the work he has done with artists like Chris Brown and Troy Ave) to produce the catchy and probing tune we know as "Ride".
Ana Baby has performed in front of over 10,000 roaring fans, opening for prominent artists such as Lil Durk, Vado, and French Montana. She's also been featured in GlobalGrind, Vibe, Thisis50, and many more blogs following her first critically acclaimed mixtape, "The Evil Queen," which featured the likes of Hip-Hop heavyweights Jadakiss, and the late Chinx Drugz.
Additionally, she has also worked with Emanny and Fred The Godson on her single "Find Another." Her "TALKIN BOUT" music video has over 6 million views, while "TURNTUP FT. JADAKISS" has over 3 million views on Worldstarhiphop.com. This eventually created tremendous buzz, hence, establishing her heavy social media following on Twitter, Instagram, and YouTube (@therealanababy).
The rising star has been featured on Black Men, Ryhmes&Dymes & HipHop Weekly magazines. She has also been streamed on stations across the nation from New York's #1 radio station Hot 97FM, to satellite Sirius radio.
With a string of releases on the horizon and a firm standing at #58 on the United States Top 150 Indie Artist Charts, Ana Baby is sure to continue climbing the Hip-Hop charts with no signs of putting her foot on the brakes!
Connect on Social Media:
STREAMS